Upcoming Temple Events
---
HARIHI OM
KALAMAZOO BASED ENCORE MONTHLY MAGAZINE FEARURES IACCT AND IAK IN AN ARTICLE ON "HOLDING ON TO THEIR HERITAGE" IN THEIR NOVEMBER 2023 ISSUE
Encore is a highly recognized magazine based in Kalamazoo, that covers various events and stories from Southwest Michigan. This year they celebrate the 50th Anniversary of the publication. It is a great honor and pride for IACCT, IAK, and the Indo American community to be featured in their November 2023 issue. Thanks to Robert M. Weir, author, writer, and contributor, to interview Vijay Sood (IACCT Chairperson), Brij Bhargava (IACCT President), Sujatha Krishnamurthy (IACCT Community Outreach Program Coordinator) and Vijay Mehta (IAK President) extensively for this exclusive article, under a banner "Holding on to Their Heritage." Thanks to Sujatha Krishnamurthy for organizing and coordinating the interview and photo shoot with Robert Weir and Marie Lee, Editor of Encore magazine.
We encourage you to check out the full article along with pictures by clicking the link for the
Encore Magazine Article
ANNUAL MEMBERSHIP FOR 2024
As you may know, your annual membership dues are an essential part of operating budget of the temple. Without your membership support, the temple cannot provide ongoing services for everyone. Annual membership dues pay for one calendar year. Please support the temple by mailing a check ($150 for Family Membership; $75 for Single Membership) to temple address below for your annual tax-deductible membership for 2024, as well as donation in any amount to take advantage of possible year-end income-tax deductions. You can also pay membership dues and/or donations to the temple via Paypal by signing on to your Paypal account and sending payment to IACCT@KalamazooTemple.Org or you can pay the payment through the paypal link below.
AN OPPORTUNITY TO OFFER ARCHANA FOR WHOLE YEAR
You can offer Archana for whole year by signing up and donating $201 at one time. Panditji will recite archana for you and seek blessings for the whole family, even if you arenot present. Please provide your name with your gotra, if known, along with $201 to Panditji or at the front desk, and we will provide the information to Panditji ahead of thefestival poojas where we have the archanas. Please note that archana will be recited forthe whole family by reciting SAHA KUTUMBAM instead of reciting allchildren/grandchildren's names. This change will allow temple functions to end atreasonable hours. We appreciate your understanding in this matter.
The main events where we have archana at the temple are - New Years Day pooja,Makar Sankranti, MahaShivaratri, Ugadi/Gudhi Padwa, Rama Navami, Ganesh Chaturthi,Anant Chaturdashi, Vijaya Dashmi (Dushehra), Mahalakshmi Pooja at Diwali and possiblyother events. Please call Panditji (269-274-6517) or Satish Bobba (480-206-6348) to participate in Annual Archana. You can also pay through paypal link below.
TEMPLE EVENTS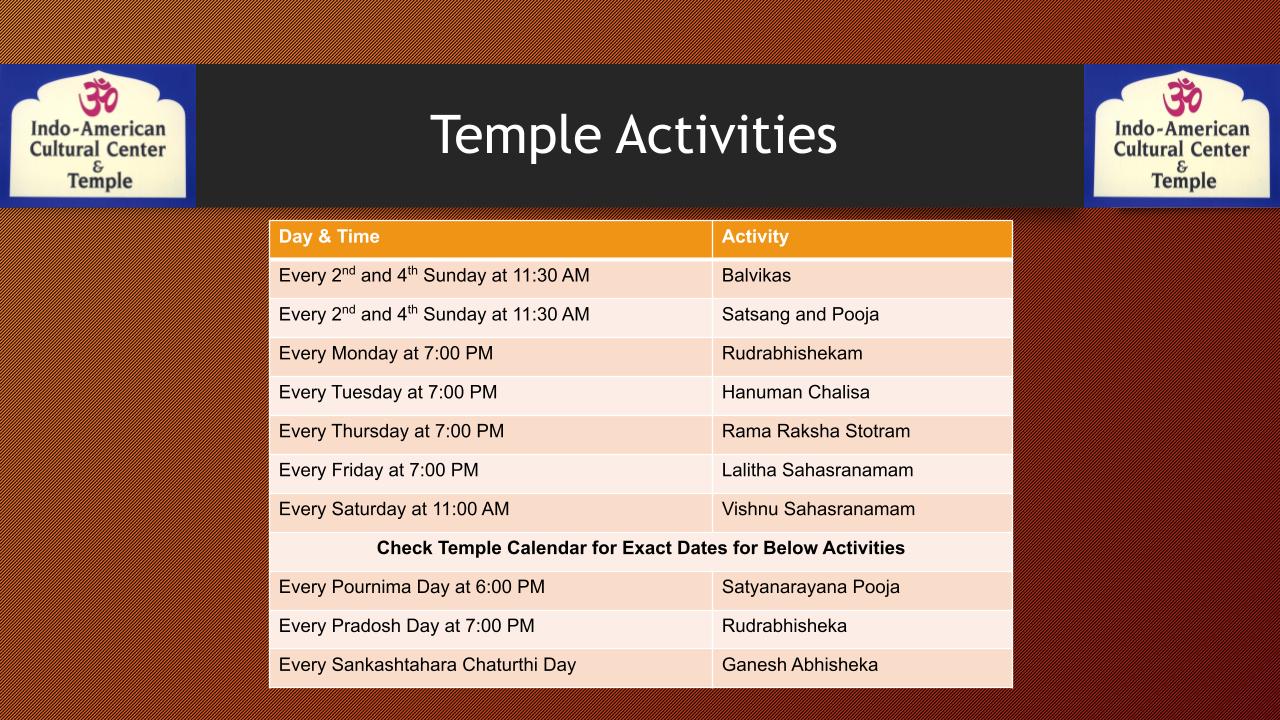 COMMUNITY EVENTS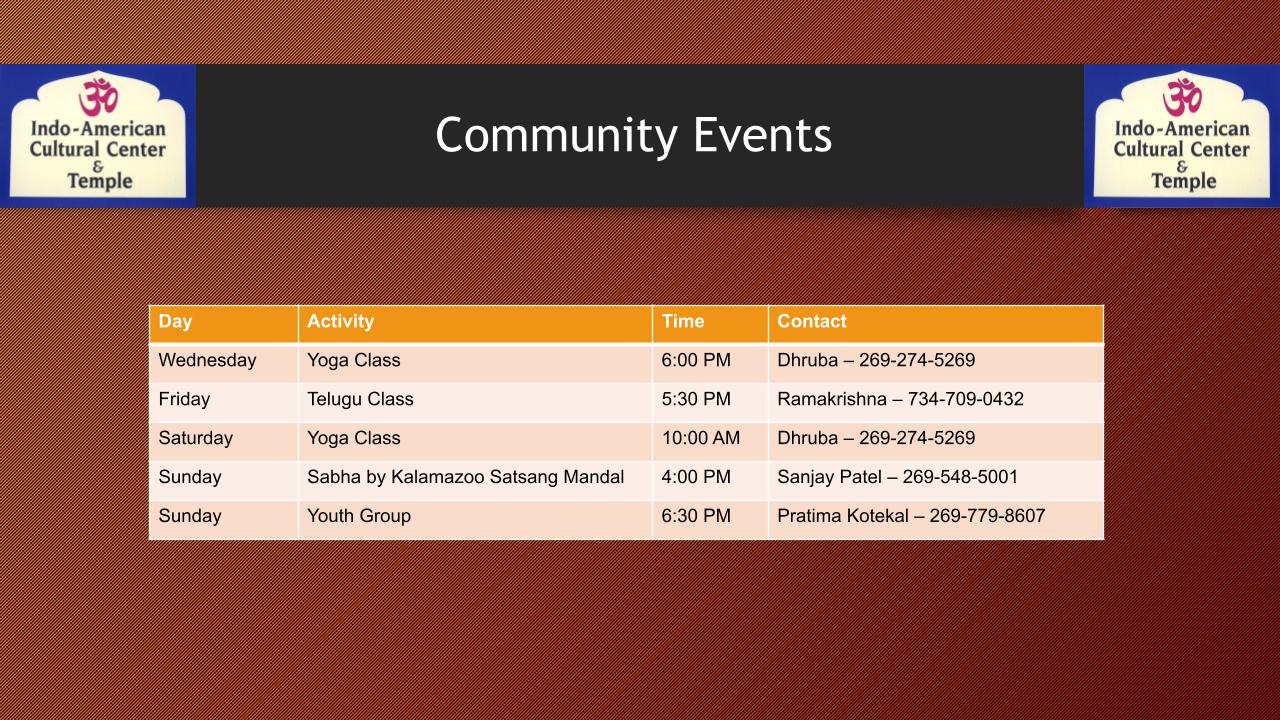 SATSANG SPONSORSHIPS NEEDED FOR 2024
We are thankful to numerous families who have helped sponsor satsangs and festivals at the temple during 2022. Please support the temple by sponsoring a satsang during 2024. Please use the chart at the temple to fill in your names to sponsor (new chart is ready in the temple) or call Satish Bobba (480-206-6348).

DONATE WITH PAYPAL GIVING FUND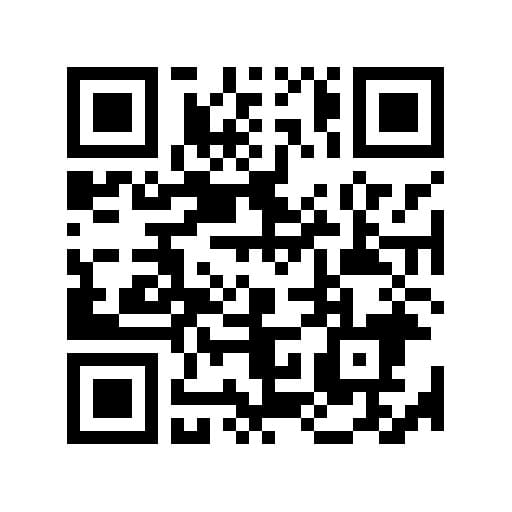 For information on Temple Fund Raising Initiative please contact:
Brij Bhargava: (269) 375-6474
*** All donations made to temple are Tax Deductible ***