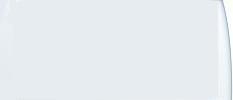 2002 Ramona Ave., Portage, MI
Phone:(269) 324-8224
Email:iacctemple@sbcglobal.net

Pandit Shashibhushana Hebbar



Panditji Shashibhushana Hebbar is a Vedic and Sanskrit scholar from Hosmutt, near Mangalore, Karnataka, India. Prior to joining IACCT, he was working as a full time Priest at Sri Abhinava Sankaralaya Sankara mutt, Mysore, where he has been performing Ganapati Pooja, Navagraha Pooja, Devi Pooja, Rudrabhishekam, Satyanarayan Pooja, Saraswati Pooja and all Havans and Hindu samskaras and rituals.. His formal education in Vedas and Upanishads" was at Sri Sadvidya Sanjeevini Samskrita Mahapathashala at Sri Jagadguru Adisankaracharya Mahasamsthanam, Sringeri, Karnataka. He has successfully completed Rigveda Samhita (Moola), Rigveda Poorva-Apara Prayoga and Kalochita sookta-s of Krishna Yajurveda. He is well versed in Sanskrit language. He is fluent in Hindi, Kannada, Tamil, Marathi and Tulu languages, and he can speak Telugu and English fairly well. Pandit Ji is married to wife Swathi and has two daughters, Shreyasi and Eshajna.


For website issues contact:
khandekarmanish@gmail.com or
guptaak@yahoo.com